RDP App.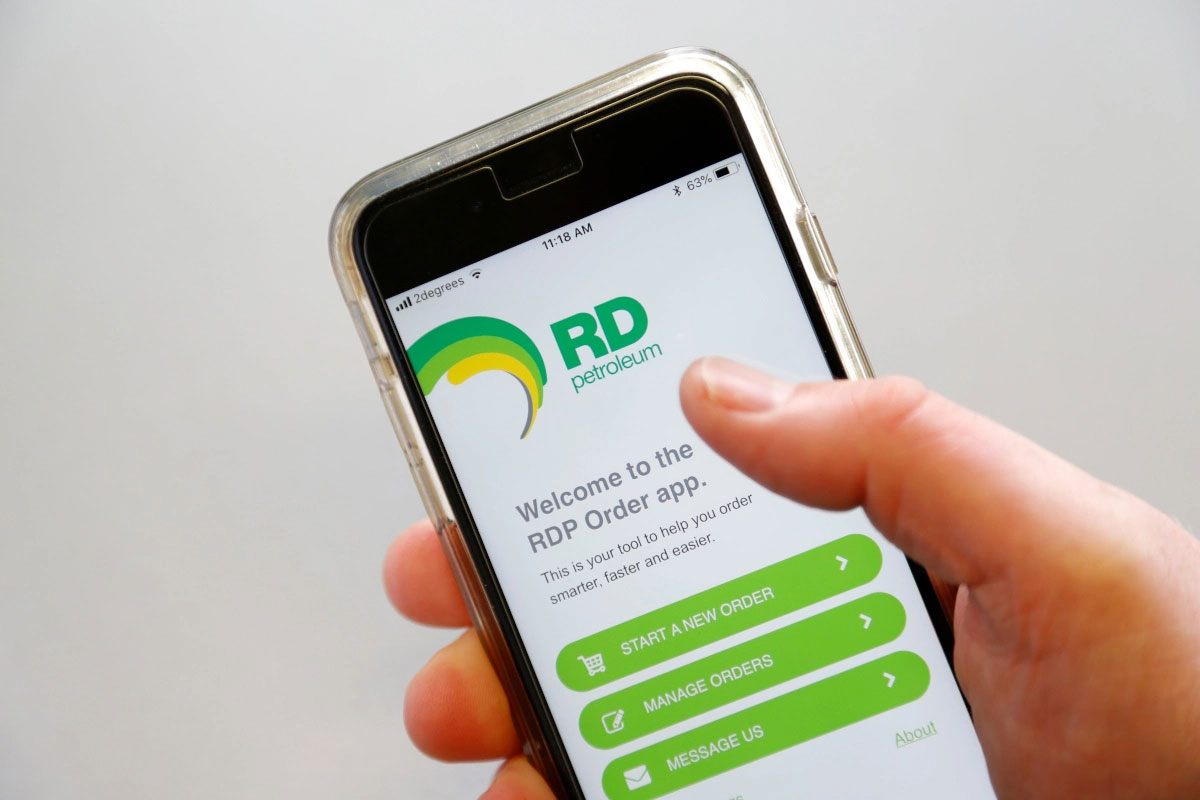 The RDP app is here.
Making it even easier for RD Petroleum bulk fuel and home heating customers to order. Now it's just a few clicks on your smartphone and the order is on its way. The app is available for Android and Apple Devices via the Google Play and Apple App Store.
Download the RDP App today.
It's available on smartphone for iPhone and Android. Download it today. For existing RD Petroleum customers who want to take advantages of the added conveniences of the RD Petroleum App, simply download it via the links or search for 'RD Petroleum' in the Apple App or Google Play store from within your phone.
App Privacy Policy
Become an RDP Customer.
RDP customers can order diesel, and petrol (91 and 95) via the App. With a few clicks, your order is sent, with your reference, delivery details and priority. Keeping you in stock with fuel right when you need it has never been easier.
Become an RDP Customer today by calling 0800 44 00 14 and get convenient fuel delivery in just a few clicks.
Sign up