Home Heating.
Supplying the South Island with competitive home heating diesel.
RD Petroleum is a familiar sight for rural New Zealanders, supplying bulk fuel and having self-service petrol stations dotted throughout the South Island.
Sign up
RD Petroleum delivers home heating diesel in the lower South Island to the main centres; Christchurch, Timaru, Dunedin, and Invercargill, and has for several years. With increased demand, RDP has expanded into the Central Lakes District delivering diesel to Queenstown, Frankton, Jacks Point, Wanaka, Arrowtown, and Cromwell as well as the upper South Island in Nelson and Marlborough. If you live in any of these areas and are wanting to take advantage of competitively priced home heating diesel, simply contact RD Petroleum today.
There are a few reasons the RD Petroleum home heating diesel delivery service is in high demand. RD Petroleum offers competitive pricing and their delivery service is a little different. RD Petroleum has specialist mini tankers that deliver home heating diesel. These mini tankers are specially designed with a 60m hose. This length of hose allows the trucks to access diesel tanks on your property without having to enter the property, avoiding the risk of any damage to your driveway.
Value-added benefits.
If you choose to become an RD Petroleum customer, you also get offered discounted pricing and can become eligible for value-added benefits. All this means savings on your home heating costs. Sounds good, doesn't it? To get started on keeping your home toasty and warm this winter with RD Petroleum, contact RDP on 0800 44 00 14.
Find out more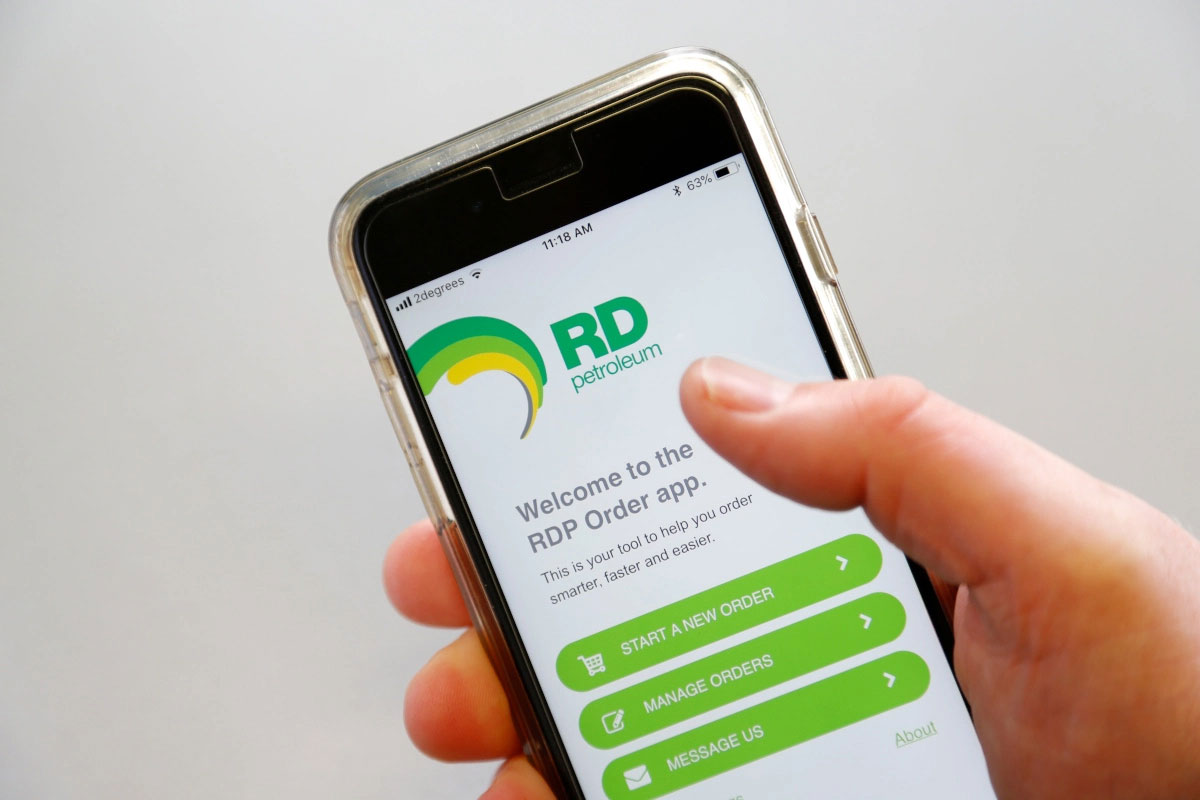 Order home heating diesel via the app.
Ordering home heating diesel only got easier. You can order via the RD Petroleum app. Through the app you can order bulk fuel or home heating diesel. It's available on iPhone and Android. Download it on the Apple Store and Google Play Store. Download it today and make ordering your fuel easier than ever before.
Learn more
Delivering your home heating diesel.
Sometimes, it's the small stuff that matters. RD Petroleum has specialist mini tankers that deliver home heating diesel. As part of RDP's fleet, the mini tankers have the latest in communication capabilities and GPS tracking on board, so the operations team always know where they are and how far they are from their next delivery.
From top to bottom, we've got most of the South Island covered. We deliver to Nelson and Marlborough, Christchurch and Canterbury, Queenstown and the Central Lakes, Timaru, Dunedin and Otago, and Invercargill and Southland.
Sign up today online or fill in these forms. You can always contact us for more info.
Sign up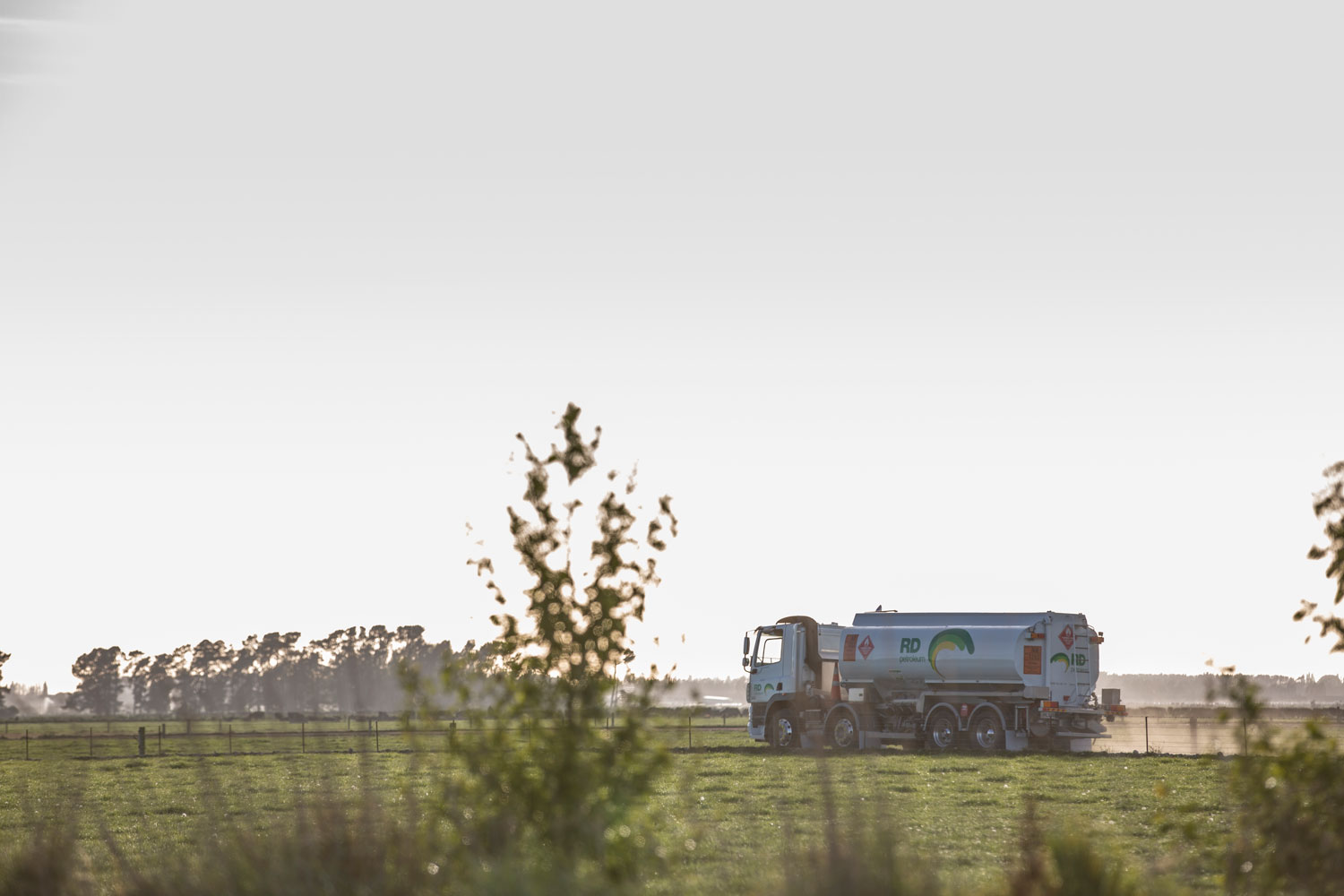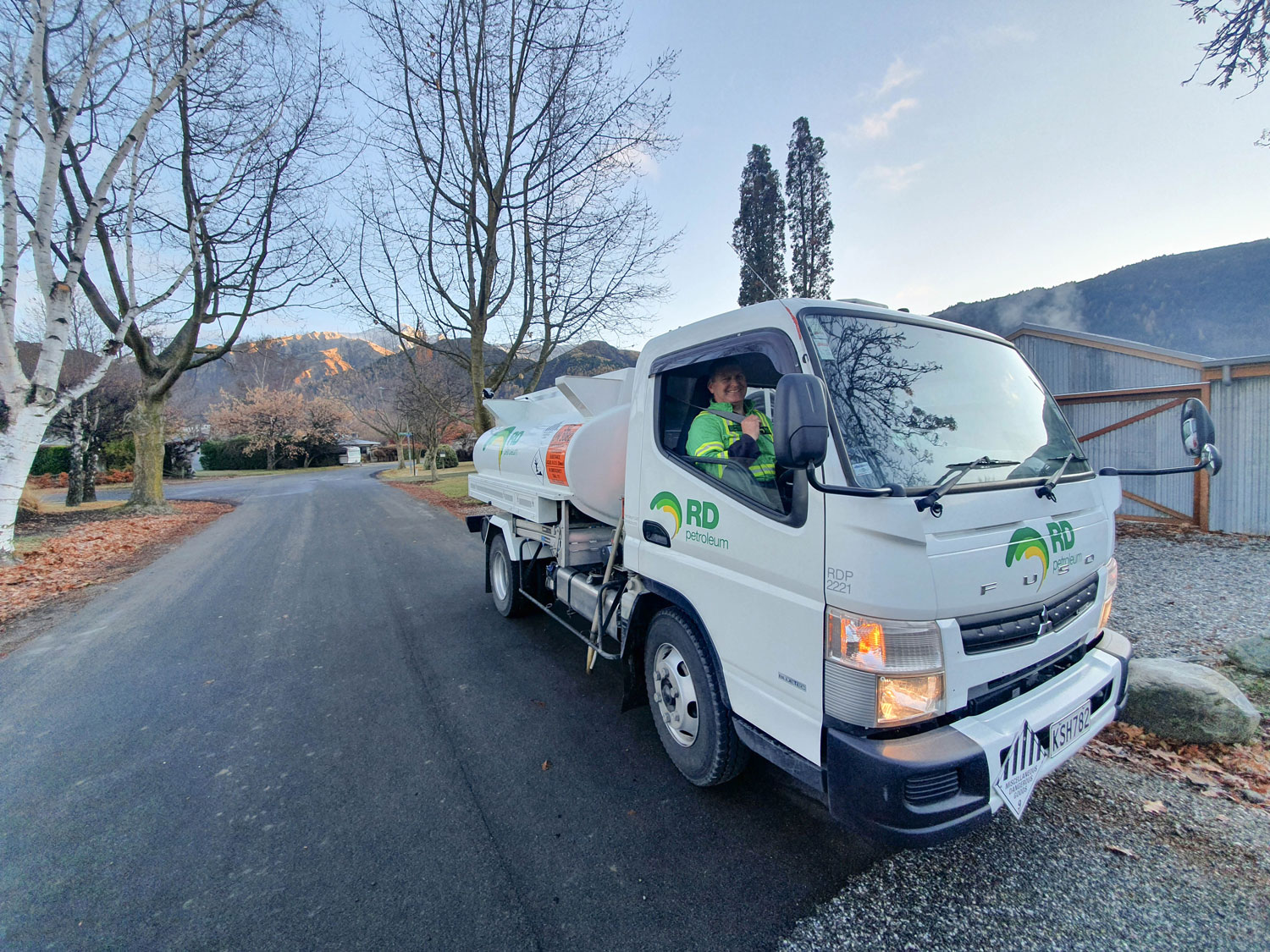 Delivered by locals.
Meet Vic, our Central Otago home heating diesel delivery driver. He's a Central Otago local, having lived in the Cromwell area for well over a decade. You might have seen Vic's friendly face driving his mini tanker around Central Otago, as he delivers diesel in Cromwell, Queenstown, Glenorchy, Wanaka and Tarras.
Vic brings his positive, cheerful manner with him to RDP and is always happy to have a quick chat with customers and build client relationships in the area. Say hi to him if you happen to spot him delivering home heating diesel to you.
Meet the team