Utecube 250L Ute Tank - Fuelchief.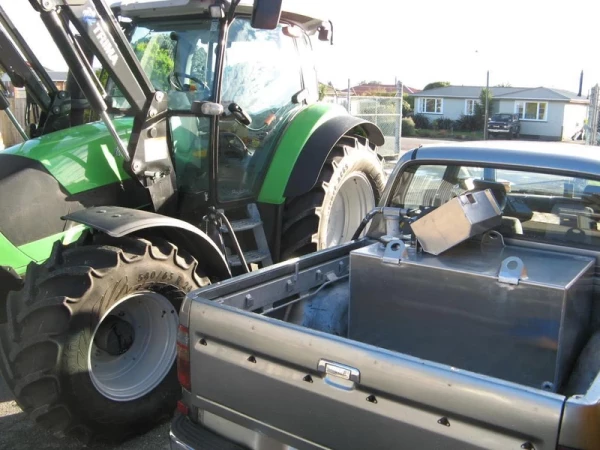 The Utecube Express 250L takes your re-fuelling needs to the next level. The alloy design offers excellent durability for the toughest of conditions and will make filling your fleet fast and efficient.
Features of the Utecube 250L:
45 LPM flow rate, 12-volt pump with cables and sturdy battery clips
High-grade aluminium design for durability on the ute and on-site
Full load lifting eyes for tying down on the ute or placement on-site
Internal surge baffles to prevent fuel surge during transport
Pressure tested tank to ensure quality and compliance
4m delivery hose and nozzle
Range of pump options to suit your particular requirements
Tank base skids for secure placement

The Utecube Express 250 is Fuelchiefs most popular model and snugly fits between the wheel arches of most common utes, while it's low profile design ensures good visibility through the rear window. The Utecube Express also comes in 400L and 600L.
Utecube Express 250 upgrade options include:
Hose reels
Digital flow metres
Lockable pump covers
Enquire about this product