Trailer Tank - Poulsen Engineering.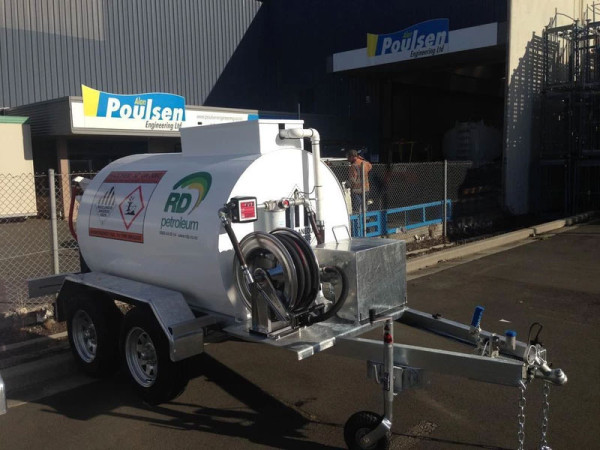 Features include:
Tanks comply with AS 1692.
Tank ends are 6mm MSP.
Tanks can be supplied with capacities of 1000 – 2000ltr for the transport of both Petrol and Diesel
Running gear is all 1500 - 2500kg single/tandem braked axles c/w jockey wheel and 14" wheels.
Tanks are supplied as standard with Donaldson Filters.
K33 Piusi meters.
5m of 1" delivery hose with auto-shutoff nozzles.
Thermal relief.
Both inlet and outlet piping are via the top of the tank.
Lockable spill containment around the fill point of the tank.
Lockable engine cover.
LED lights.
Enquire about this product