McLarens Transport.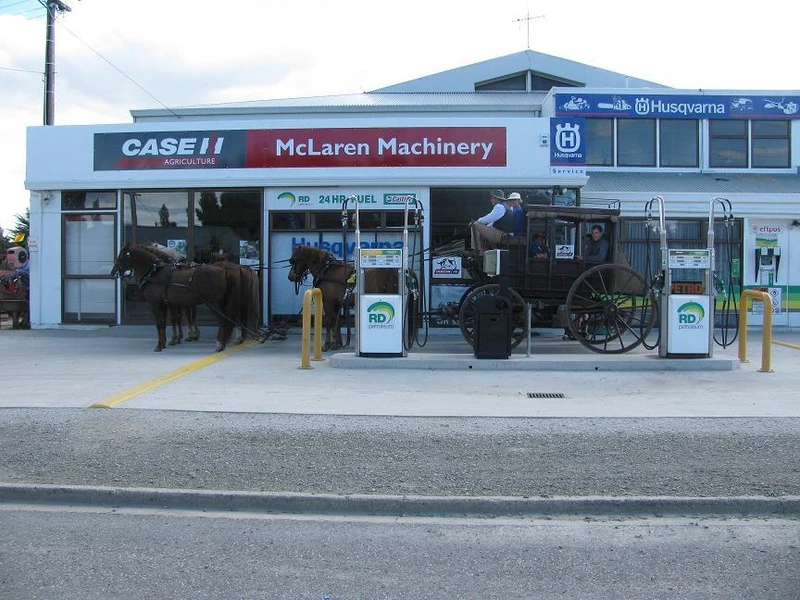 Within a few months of partnering with RD Petroleum, McLarens Transport and Machinery has already developed a very healthy business relationship with RDP. Along with the Ranfurly and wider Maniototo District community. The 24-Hour retail petrol site that operates at McLarens base in Ranfurly is the only 24-hour petrol site in the area.
McLarens is one of the largest businesses in the district and a huge contributor to the community of Ranfurly - it employs 25 people, all of whom live locally and many of whom were born and raised in the Maniototo. Chris Spratt is a great example of a long-serving local employee of McLarens, he has been with the company for 23 years. He started out as a truck driver and is now the Assistant Operations Manager for McLarens Transport. He is also the main man connecting the partnership between McLarens and RD Petroleum.
Because of the large scale of its operations and its importance in the community, the service that McLarens requires from its fuel distributor must be second to none. If it were to run out of fuel at any stage, it would have a huge impact, not only on its business operations, but also on the community as a whole. RD Petroleum understands this and is dedicated to providing competitively-priced fuel combined with the best-possible service. We asked Chris about how RD Petroleum has performed thus far.

'We have seen a far more reliable service compared with our previous supplier. We have come close to running out of fuel only once and all it took was a quick phone call to the Territory Manager, Brian and he was very quick to react.'

At RD Petroleum we are proud of the quality of our staff:
'The staff at RD are great, really friendly and approachable. They are a refreshing change from our previous supplier who tended to treat us as though we were just a number. Don and Brian are always really interested in our operations and happy to help any way that they can.'

McLarens Machinery is one of the largest companies in the Maniototo district and its service to the community and right throughout Otago is heavily dependent upon the service of its fuel distributor. RD Petroleum, together with BP, is committed to providing the best fuel service in the South Island so that business managers such as Chris can focus on their operations rather than whether or not their fuel will arrive on time.