K24 Digital Diesel Meter.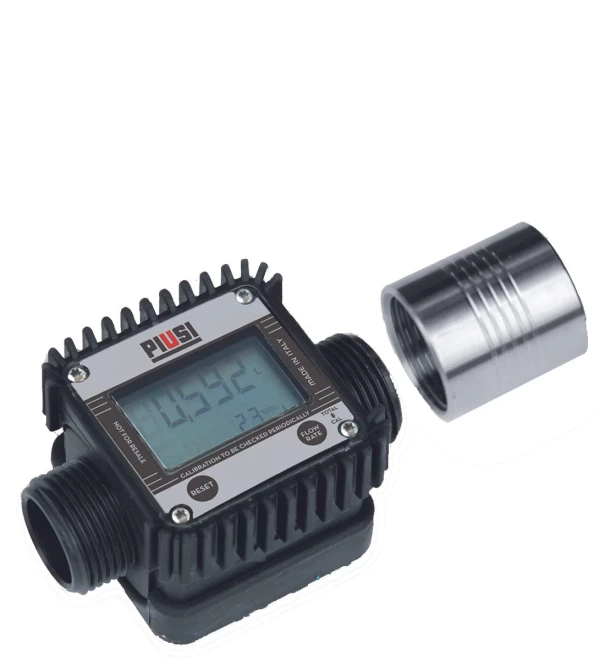 PIUSI K24-A is a digital flow meter with turbine suitable for diesel monitoring and digital management of the fluid dispensed.
PRECISION AND QUALITY
The K24-A digital diesel flow meter has been designed to monitor the flow of low-viscosity fluids. Easy to install, in-line or at the end of the dispensing pipe, K24-A has a display that can be applied in various positions to facilitate reading. The sturdy housing and sealed internal electronic board make it suitable for use in virtually any working condition.
RELIABILITY
K24-A has an aluminium body and a polypropylene turbine. The pulse type is single-channel, reed switch. The electronic board with LCD shows a partial of 5 digits from 0.1 to 99999, for a total of 6 digits 1 to 999999 Total, resettable. The display also shows the supported flow rate, up to a maximum of 120 l/min.
The K24-A diesel flow meter guarantees a metering accuracy of +/- 1%; if the metering turns out inaccurate, K24-A can always be calibrated to ensure maximum precision in its operation. With a pressure drop of < 0.03 bar at 120 l/min and a repeatability of 0.2 %, the K24 flow meter is powered by two AAA batteries. Thanks to its rotating display, K24-A can be adapted to any application and working condition.
Enquire about this product