Castrol VECTON 15W-40 Cl-4 Plus/SL/E7.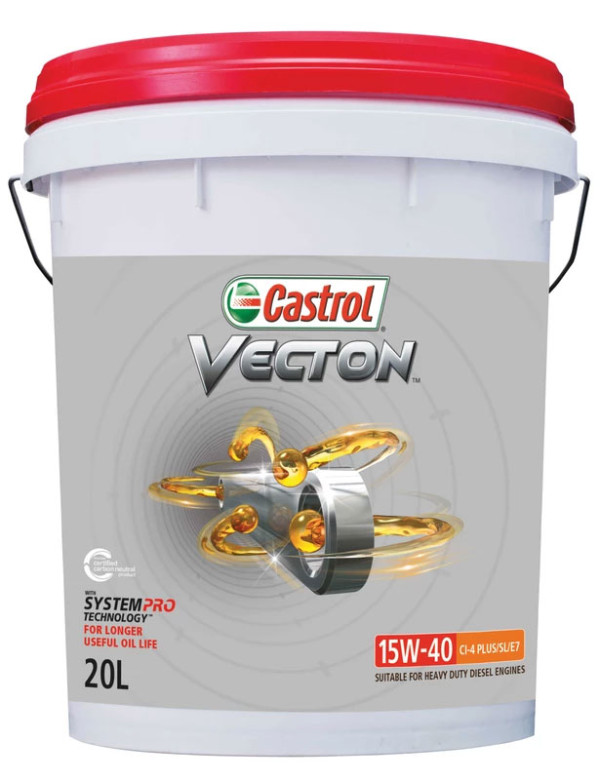 20 L Bucket. This product replaces RX Super, RX Plus and Agri Power Plus. Castrol Vecton 15W-40 CI-4 Plus/SL/E7 is an advanced mineral heavy-duty diesel engine oil that is specifically engineered to deliver longer useful oil life. Its is suitable for use in high-speed 4-stroke diesel engines that use a broad range of fuel qualities. It is also compatible with diesel engines fitted with exhaust gas recirculation (EGR) systems.
All Castrol Vecton products are certified CO2 neutral according to the internationally applicable PAS2060 standard.

Download the safety data sheet
Enquire about this product