Castrol VECTON 15W-40 CK-4/E9.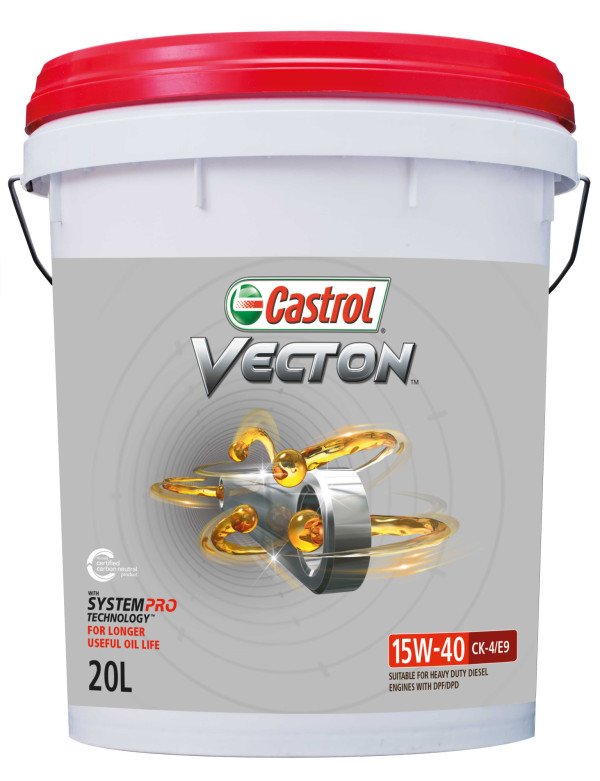 (Replaces VECTON 15W-40 CJ-4/E9)
Castrol VECTON 15W-40 CK-4/E9 is an advanced diesel engine oil that maximises engine performance in the latest US, European and Japanese heavy-duty diesel engines including severe applications such as high loads and multi-trailer operations. It is recommended for most highly loaded, heavy duty four-stroke diesel engines from US, European and Japanese manufacturers, to ADR 80/03 and earlier specifications. It is recommended where low ash oils are recommended or preferred by the engine OEM. Suits most applications where Diesel Particulate Filters (DPF), Diesel Particulate Diffusers (DPD), or similar devices are fitted. Castrol VECTON with System Pro Technology™ is specifically engineered and tested to meet all major OEM drain claims for API CK-4.
All Castrol Vecton products are certified CO2 neutral according to the internationally applicable PAS2060 standard.
Download the safety data sheet
Enquire about this product