Castrol Heavy Duty Grease Cartridge.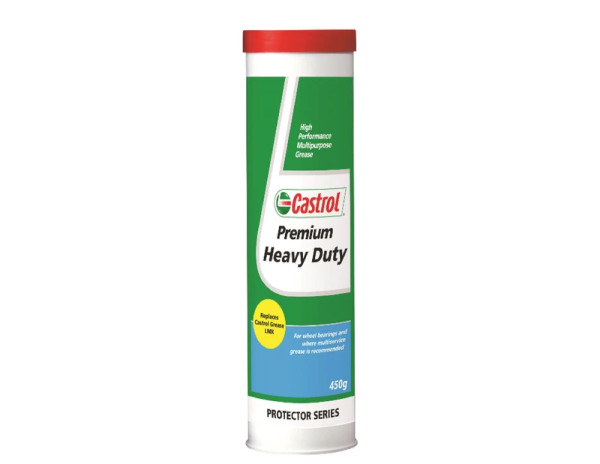 450 grams or a box.
A high-temperature multipurpose lithium complex grease designed for plain and roller bearing applications.
Application of Castrol Heavy Duty Grease:
Suitable for use in wheel bearings of vehicles operating at high speeds over long distances, or where prolonged heavy braking is likely to give higher than normal hub temperatures.
Features and Benefits of Castrol Heavy Duty Grease Cartridge:
Excellent thermal stability and wide temperature range.
Reduced oil separation and resistance to hardening under pressure.
High load carry capacity.
Good water resistance.
Excellent EP and anti-wear properties – protects equipment against extreme loading and assists in minimizing bearing component wear.
An optimised combination of Lithium thickener, highly refined base oil and specially selected base oil offers excellent all-round operating performance.
Specifications of Castrol Heavy Duty Grease Cartridge:
NLGI 2
Protector Series

Download the safety data sheet
Enquire about this product