KB Contractors.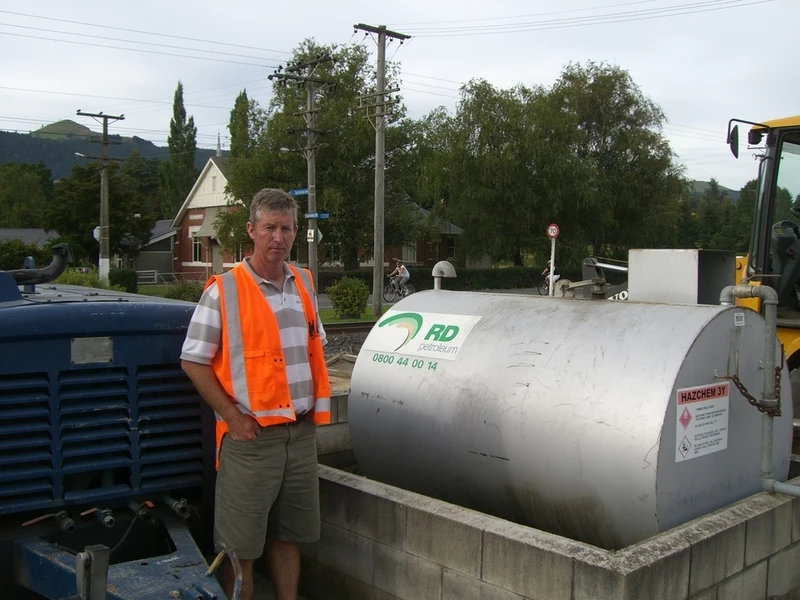 KB Contractors, a Mosgiel-based company which manages projects all over the South Island has been specialising in trenchless technology for over 25 years. Such technology requires an extensive range of machinery including directional drills, thrust-boring and other conventional excavation equipment - add to this KB's extensive fleet of road vehicles - and it is plain to see that this business relies heavily upon a secure supply of fuel products.

Brent Reid is the owner/operator of KB Contractors and he knows just how important the service that he receives from RD Petroleum is to his business. When it comes to fuel service it is all about consistency and peace of mind.
'We have been with RD Petroleum for over five years now. We know specifically each week when our fuel is going to arrive. If it is ever looking as though there may be a shortage, our Territory Manager, Brian will call in advance to let us know. This allows us time to organise an alternative so that we are not left in the dark.'

Brent and his team are also all holders of RD Petroleum fuel cards.

'We have operations running all over the lower South Island, from Oamaru across to Central Otago and all the way down to Invercargill. The RD fuel card allows us to effectively manage all of our fuel expenses for each individual vehicle and because RD has so many retail sites through their connection with BP and Gasoline Alley, it means we are never far from a fuel stop.'

There are many business owners around the South Island in the same position as Brent at KB. Running a fast-growing successful operation means relying on your suppliers to maintain the same high standards in the running of their businesses. The partnership that KB Contractors has built with RD Petroleum has been very successful thus far, and this will continue with RD Petroleum delivering the same consistent, honest service which has ensured peace of mind, with regard to fuel supplies, to Brent and his team.