Garden City Helicopters West Coast.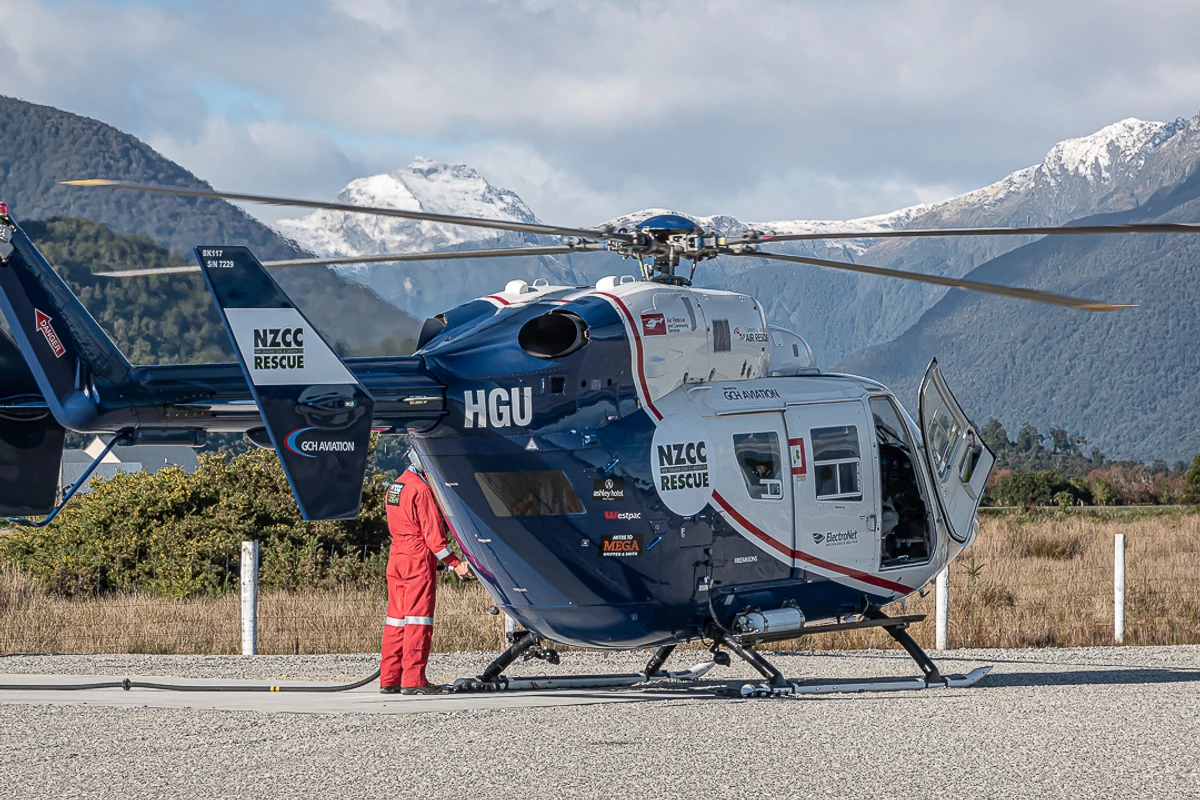 Angus Taylor – Base Manager/Pilot at GCH operate the West Coast Rescue Helicopter and undertake commercial work such as lifting and passenger transport. We operate out of the Greymouth Airport and are now using a number of the RDP aviation fuel sites, notably Haast and Franz Josef.
Service from RDP has been exceptional. Gavin is our go-to guy. RD Petroleum is always easy to get a hold of, they're great at keeping track of the fuel supply and good at delivery. They're responsive and don't shy away from getting the answers when you ask questions.
The upgrades to West Coast fuel sites have really made a difference to us, particularly the Franz Josef swipe card system. With running the rescue helicopter service, we have an arrangement with the heliport and can refuel quickly and easily using our Carnet card.
The site at Haast has also made a huge difference to us. With any emergencies or search and rescue operations in the area, previously, we may have been required to stop at the glaciers to refuel, now we can go straight to Haast and get fuel there. It also means we can then fly direct to Christchurch which has significantly sped up the process.
I wouldn't hesitate to recommend RD Petroleum. I can't fault them; they've got good people and great service.